An overview of narrative therapy
Narrative Therapy is a method of therapy that separates a person from their problem. It encourages people to rely on their own skills to minimize problems that exist in their lives.
Throughout life, personal experiences become personal stories. People give these stories meaning, and the stories help shape a person's identity. Narrative therapy uses the power of these stories to help people discover their life purpose. This is often done by assigning that person the role of "narrator" in their own story.
Micheal White and David Epston developed narrative therapy. They created it as an empowering, and collaborative approach. It recognizes that people have skills and expertise that can help guide change in their lives. Narrative therapy separates people from their problems. This allows therapists to help people externalize sensitive issues. Objectifying issues may lower a person's resistance and defenses. It allows people to address issues in a more productive way.
Narrative therapy seeks to be a respectful, non-blaming approach to counseling and community work, which centers people as the experts in their own lives. It views problems as separate from people and assumes people have many skills, competencies, beliefs, values, commitments, and abilities that will assist them to reduce the influence of problems in their lives.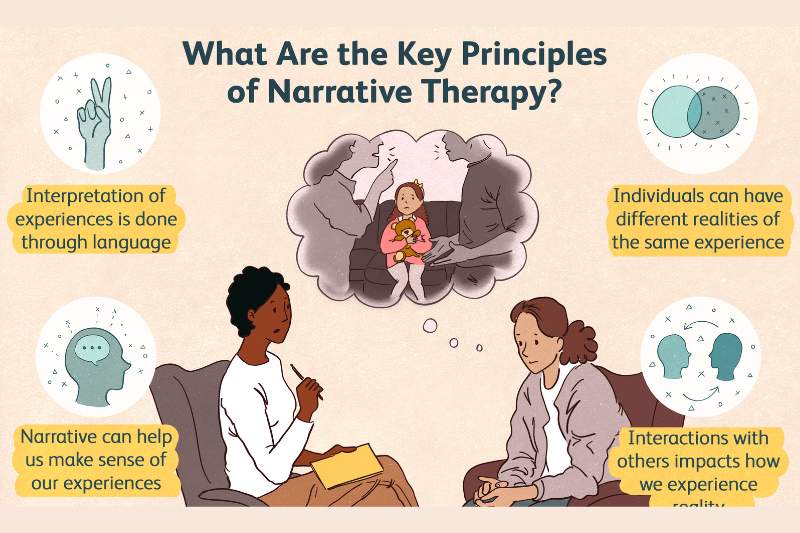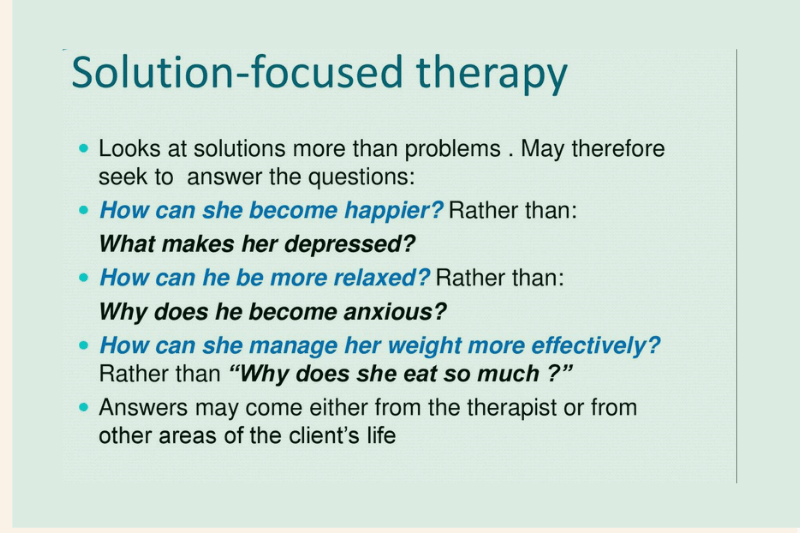 Solution- Focused Therapy
What is solution-focused therapy? Developed in America in the 1980s Solution-focused Therapy is a solution-based therapy built around seven basic philosophies and assumptions.
1.Change is both constant and certain. 2.Clients must want to change. 3.Clients are the experts and outline their own goals. 4.Clients have resources and their own strengths to solve and overcome their problems. 5.Therapy is short-term, or also used in long term therapy 6.Emphasis is on what is changeable and possible. 7.Focus on the future - history is not essential.

The solution-focused approach is a humanistic therapy, which focuses on self-development, growth and responsibility. It is goal-directed and focuses on building solutions, rather than on solving the problems that clients bring to therapy.

Rather than dwelling on an individual's weaknesses and limitations, Shazer and Berg's solution-focused therapy concentrates solely on an individual's strengths and possibilities to help them move forward. It works by helping them overcome problems without tackling them directly - using the solution-building concept to foster change and help individuals to develop a set of clear, concise and realistic goals. It is the role of a solution-focused therapist to help elicit and implement these solutions via a series of discussions. In these discussions, the therapist will help individuals to envisage a clear and detailed picture of how they see their future - and how things will be better once changes are made. They will also encourage them to explore past experiences and times when they were as happy as they see themselves in their future vision. These processes aim to evoke a sense of hope and expectation and make a future solution seem possible. It is essentially the future vision that drives the therapy process forward, ensuring that it is directional and, as a result, brief. Therapists can use this future solution to shape the techniques and questions that will comprise discussions. These aim to help the individual realise their potential and find the courage to move forward.
Family & Systemic Therapy
WHAT IS FAMILY THERAPY? Family and systemic psychotherapy – also known as family therapy – can help those in close relationships to better understand and support each other. It enables family members to express and explore difficult thoughts and emotions safely, understand each other's experiences and views, appreciate each other's needs, build on family strengths, and work together to make useful changes in their relationships and their lives. Every family is a bit like a human body. Sometimes it feels great, and things work well. Sometimes even small things can feel like a huge challenge. When we hurt one part of our body, every part can be affected in some way. But all the parts of the body can work together to help if a bone gets broken, or if there's an infection. So, family therapy helps family members to work together when something is hurting, or just feeling out of sorts
When is family therapy helpful
Family therapy is useful for families and relationships that are facing all kinds of
difficulties and experiences, such as:
Families and couples who want to build closer and happier relationships.
Families facing special challenges like alcoholism, mental illness, physical illness,
bereavement, eating disorders, ageing, family conflicts, cultural adjustments,
trauma, etc.
Families who are worried about their children's behaviour.
Families who are fostering and adopting children.
Parents who want to divorce or separate in a way that focuses on their children's
happiness and needs.
Any family who would like someone to help them talk about difficult things
together in a way that's safe, open, creative and useful.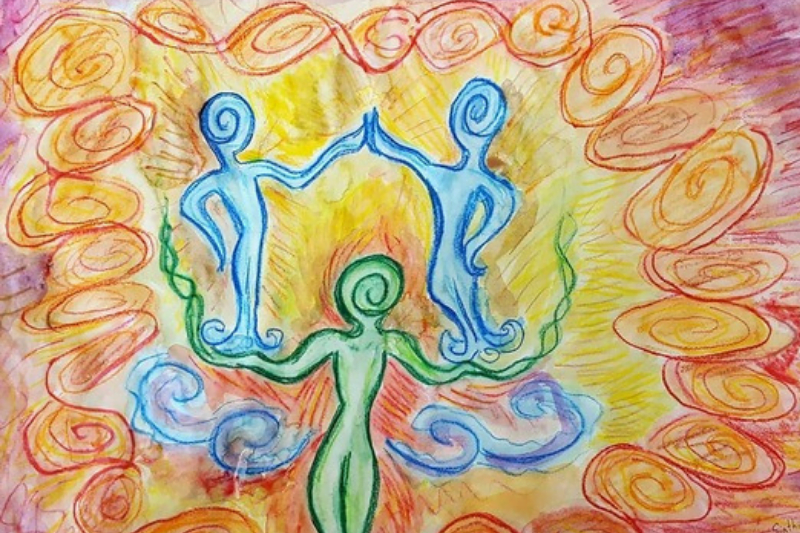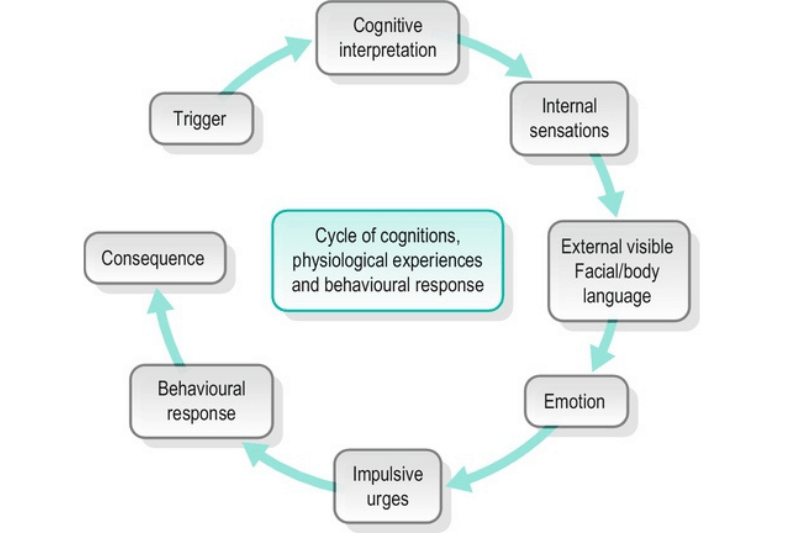 Cognitive & Behavioral Approaches
Cognitive therapy: A relatively short-term form of psychotherapy based on the concept that the way we think about things affects how we feel emotionally. Cognitive therapy focuses on present thinking, behavior, and communication rather than on past experiences and is oriented toward problem solving. Cognitive therapy has been applied to a broad range of problems including depression, anxiety, panic, fears, eating disorders, substance abuse, and personality problems. Cognitive & behavioral aims to help people in the ways they think (the cognitive) and in the ways they act (the behavior).
Cognitive & Behavioral approaches are useful tools to address emotional challenges. For example, it may help you:
Manage symptoms of mental illness
Prevent a relapse of mental illness symptoms
Treat a mental illness when medications aren't a good option
Learn techniques for coping with stressful life situations
Identify ways to manage emotions
Resolve relationship conflicts and learn better ways to communicate
Cope with grief or loss
Overcome emotional trauma related to abuse or violence
Cope with a medical illness
Manage chronic physical symptoms
Mental health disorders that may improve with Cognitive & Behavioral therapy include:
Depression
Anxiety disorders
Phobias
PTSD
Sleep disorders
Eating disorders
Obsessive-compulsive disorder (OCD)
Substance use disorders
Bipolar disorders
Schizophrenia
Sexual disorders
an overview of hypnotherapy
Hypnosis, also known as hypnotherapy, is a method of inducing a trance or a dream-like state of deep relaxation in order to treat disorders of a mainly psychological or emotional origin. It has been practised in various forms for thousands of years by many cultures including Druid, Celtic and Egyptian.
It uses guided relaxation, intense concentration, and focused attention to achieve a heightened state of awareness that is sometimes called a trance. The person's attention is so focused while in this state that anything going on around the person is temporarily blocked out or ignored. In this naturally occurring state, a person may focus their attention — with the help of a trained therapist — on specific thoughts or tasks.
the hypnotic state allows people to explore painful thoughts, feelings, and memories they might have hidden from their conscious minds. In addition, hypnosis enables people to perceive some things differently, such as blocking an awareness of pain.
when can hypnosis be helpful

Hypnosis can help you change attitudes, perceptions, and behaviors. It can be effective in treating a range of medical and psychological issues, including:
Anxiety
Trauma
Chronic pain
Fears and phobias
Smoking
PTSD
Insomnia
Panic attacks
Stress
Migraine
Obesity
Sleep problems
Sexual problems
Stuttering.
Plus many other disorders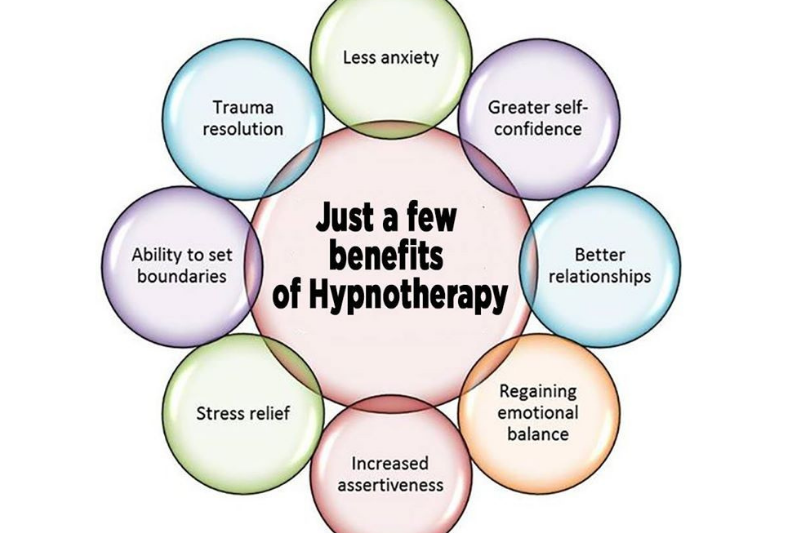 Find out how we can help you today